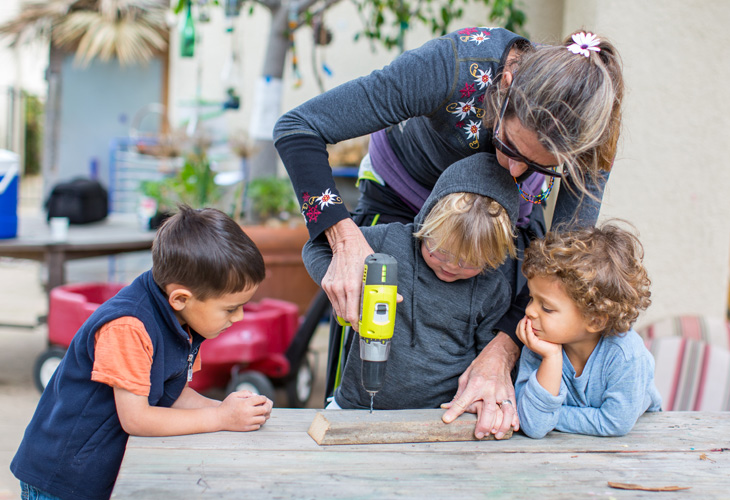 Hi, I'm Nicole…welcome to our new blog site!
We hope you have all had a wonderful summer. I know for me, as much as it seems that time is moving too quickly, I always feel excited about returning to school.  As our school grows and reflects the changes in our culture, we have updated our website and decided to share our experiences with you through this blog. I feel honored and privileged to be the voice of this space and be able convey to you some of the amazing things that are happening at our school. I hope to take you into each others classroom experiences as well as out into our wonderful garden and patio spaces.
Each area has its own magic, its own way of transporting the children into deeper learning, greater imagination, and wonderful play opportunities. You may read about a great field trip, or a walk into the "wilds" of our bike path, a trip to the beach, time spent in the library or a brown bag luncheon. Our school has so much to offer and there is so much going on, I cannot wait to share with you. I hope you will visit our blog and enjoy the read.
Look for an update on all the school improvements being made…
Find out about what's going on in our garden…
I'll talk about tips for dealing with separation anxiety in the first weeks…
A little about me…
I am the mother of two Methodist graduates, one 17 the other 14. I have worked here for six years in the Cottage, the Big Room and now the Studio. I have a multiple subject teaching credential and worked for five years as an elementary school teacher and about four years substituting. I am also a volleyball coach working at La Jolla Volleyball Club. I have run my own business as a horse trainer, buying, selling, training and showing horses in the Hunter/Jumper Circuit for over 20 years. I am currently working on completing my Master's in Human Development with an emphasis on Leadership.