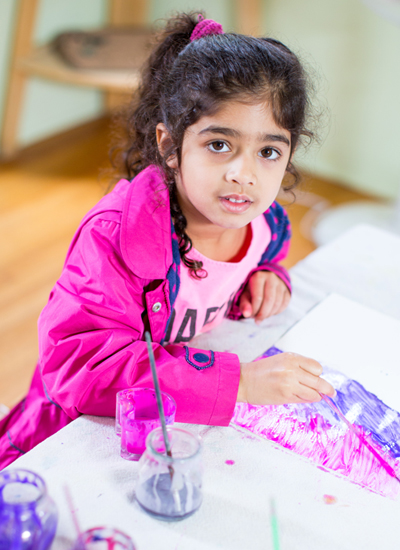 Description
The pre-kindergarten program advances children's learning to new levels by giving them greater age-appropriate responsibilities, challenges, and play experiences. The curriculum helps stimulate children's skills in core pre-academic areas such as literacy, math, science, and handwriting.
Most children in the pre-kindergarten class will be moving on to kindergarten, therefore, teachers ensure that the children are exposed to a diverse array of learning activities and that they thrive in all areas of child development including creative thinking, complex problem solving, empathetic collaboration, curious investigation, and insightful decision making.
Children in the pre-kindergarten classes meet five days per week utilizing both indoor and outdoor classroom spaces.