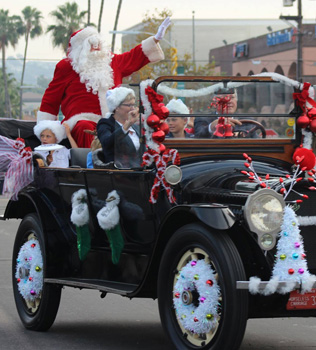 LJUMCNS in the
La Jolla Christmas Parade & Holiday Festival
The theme this year is
"Christmas Jewels"
Sunday, December 3rd at 1:30pm
Please join us! Wear casual colorful holiday attire, Santa hats and more? Children may choose to walk, ride scooters/bikes or be pulled in a wagon. Feel free to add streamers and decorations to any of your wheeled vehicles.  Our very own music teacher, Mr. Gene, will lead us in holiday songs as we travel the parade route.
Please meet at the intersection of Herschel and Kline St. at 12:30 p.m.
Look for the LJUMCNS Banner
(The parade begins at 1:30 p.m. and the route is approximately 7 blocks long).